There are times when having the option of painting a convincing faux marble finish can be a practical solution rather than a decorative element. This project is a good example.
The foyer of this Manhattan building was redesigned to incorporate a new alcove space; luckily it was possible to salvage and replace the flat slabs needed to face and surround the opening. However, the decorative crown and dental tooth header couldn't be matched using a similar marble, so it was fabricated from a composite material and I was asked to blend it in.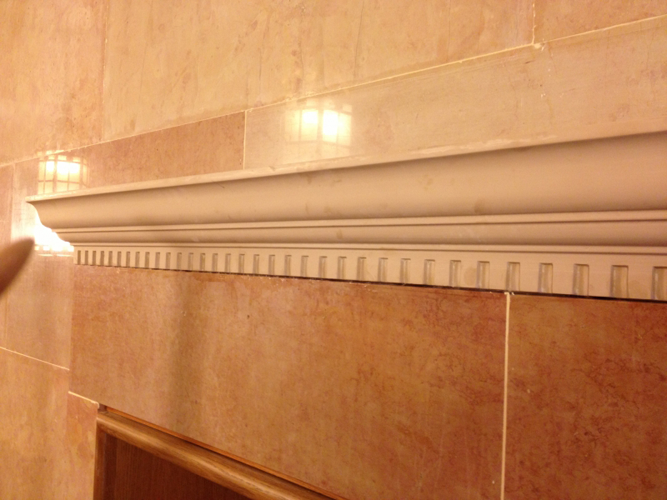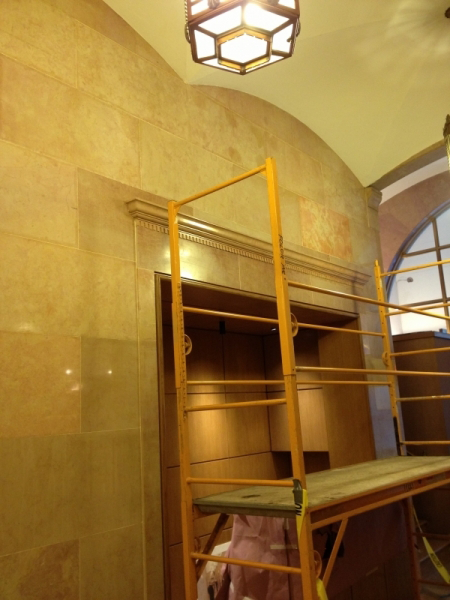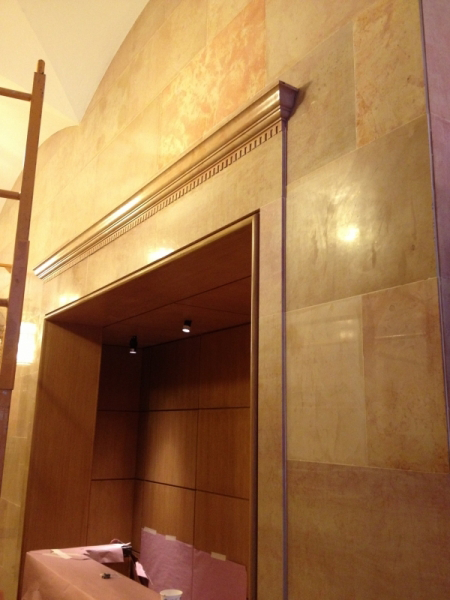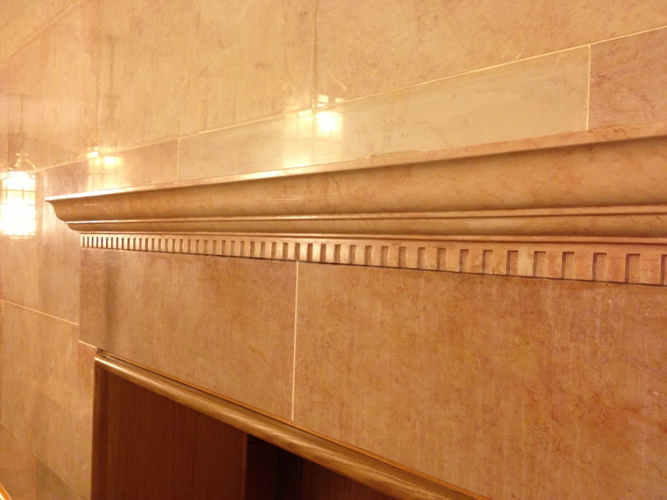 There was no obvious veining or character in the surrounding marble to match and it was a relatively straightforward case of replicating the color, texture and sheen in order for the replacement crown to blend in completely.